Golf Lessons
THERE IS ALWAYS THE OPPORTUNITY TO IMPROVE YOUR GAME.
No matter the method you select; clinics, training videos, or group lessons, there is none better than finding and working with a professional in a one-on-one situation. Stop by our clubhouse and schedule a lesson with Steve Sewell, he will be sure to help you find or develop that swing you are looking for.
If you are looking to improve or have a question, talk with Steve. It could be the best thing you ever do for your golf game.
Instructor: Steve Sewell
(910) 320-2788
This email address is being protected from spambots. You need JavaScript enabled to view it.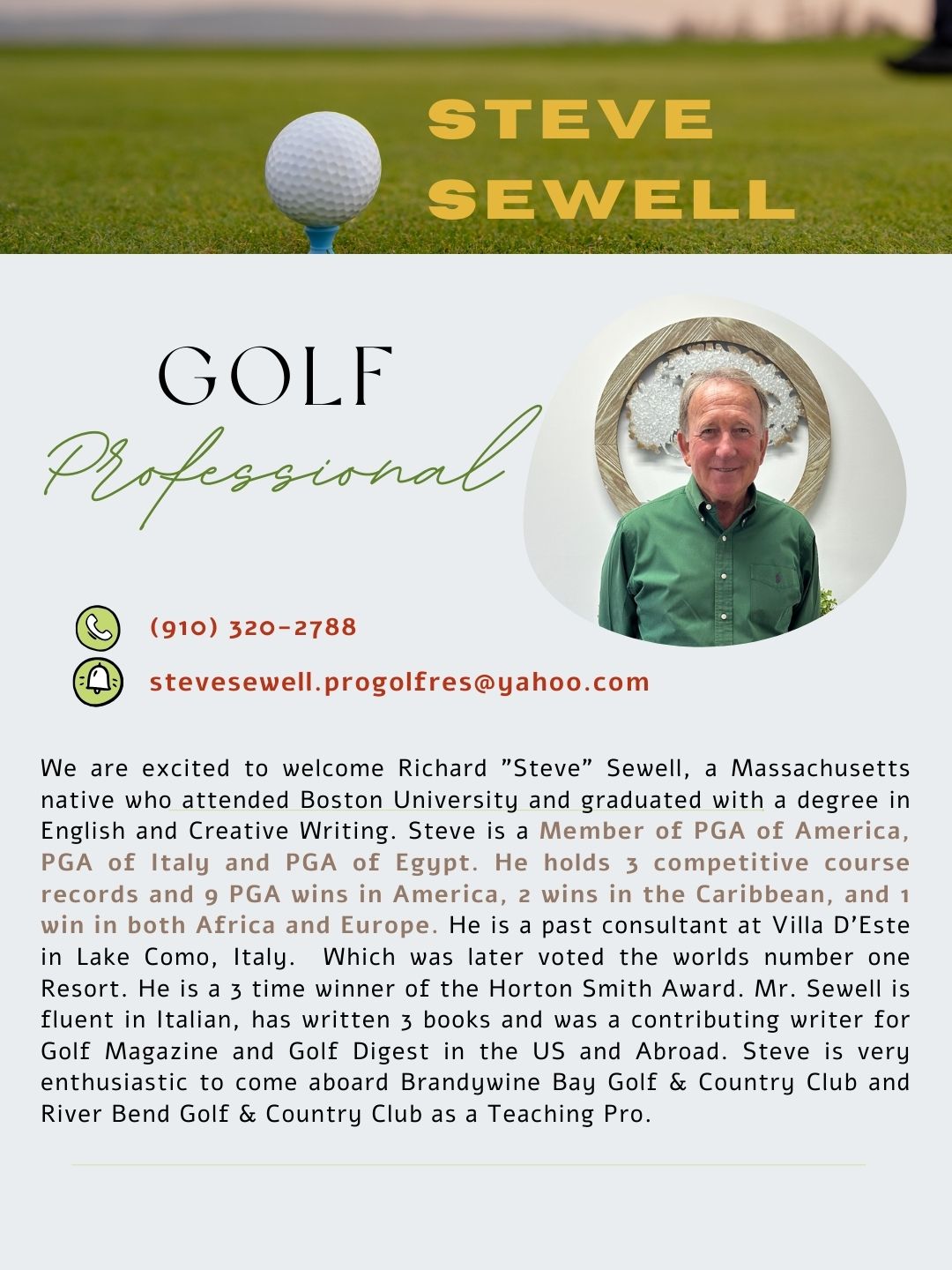 ---
RATES
Members: 30 minutes $30 | 1 hour $50
Non Members: 45 minutes $30 | 1 hour $65
Half hour lessons include medium bucket of range balls.
Hour lessons include large bucket of range balls.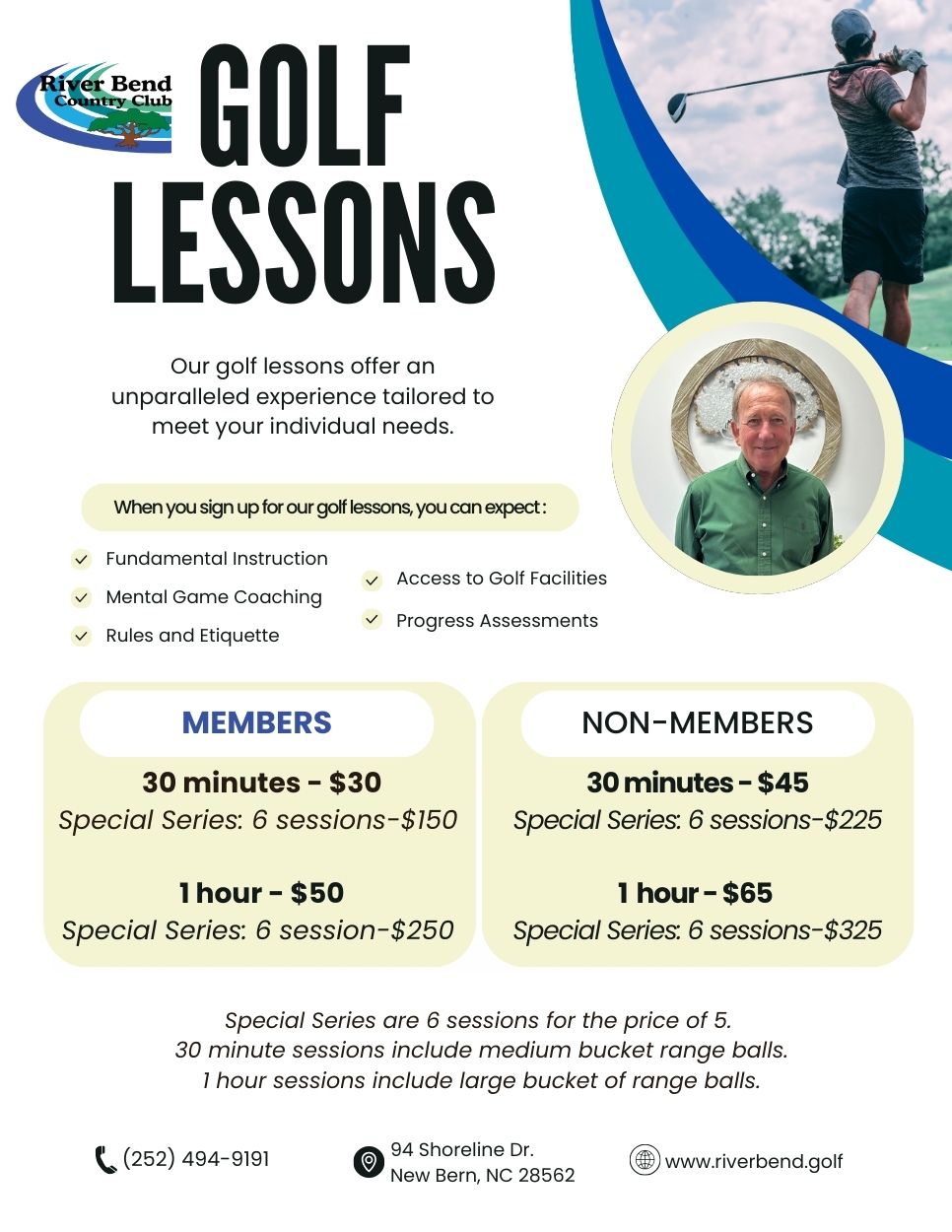 ---
HOW TO BOOK GOLF LESSONS
Please email: This email address is being protected from spambots. You need JavaScript enabled to view it.
or call (910) 320-2788